Your logo will become the first thing your customers grab onto when they talk about your company. Your logo makes people realize you are a top-notch provider of products or services. It's what lets people know that you're different and unique. Most importantly, it's what will captivate them so much they'll want to get to know you better. 
The problem with logos is that they tend to become stale and uninspiring after some time. With new things popping up almost daily in the market space, it can be challenging for companies who don't keep their brand fresh that make lasting impressions on consumers.
Here we are about to share some tips that can be used to design an influencing logo. Let's start – 
Why logo is important for branding?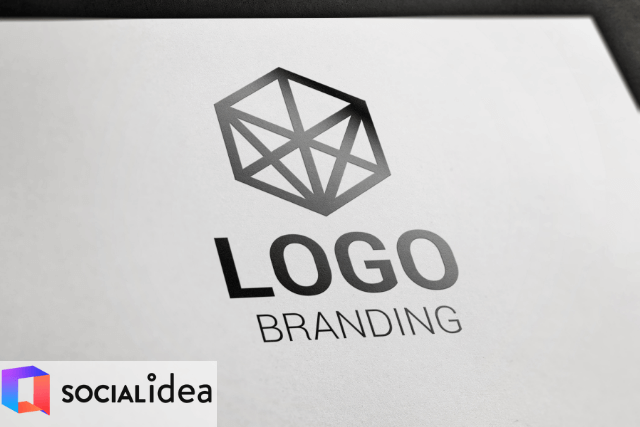 Easier Recognition
A good logo can be a potent marketing tool. It can become a significant identifier that it becomes nearly impossible to forget. A memorable logo will also often be associated with your company long after the logo has been incorporated into the company's other branding strategies such as stationery, signage, or product packaging.
Also See: Best Branding Agency in Hyderabad
Less Expensive to Advertise
You are creating an identity for yourself that you can use in many different ways, and it doesn't cost you any more than one initial investment to get your logo designed. Since you can use it to help generate PR, it could be very cost-effective in the long run. Your many different applications can help increase your brand value as your logo has more uses than one.
Long Term Value
Logos are not something that is meant to last forever. Logos that do, last do so because they have stood the test of time and are loved by consumers after being used and recognized repeatedly. Having an updated logo will increase your brand recognition over time and make you stand out from competitors who may have outdated designs or lack consistency in design among their logos.
Authenticity
A "real" logo is much more diverse than one that is just a combination of basic shapes and colours. Each design should showcase your company's personality and character and the main elements you believe in as a company. This will give consumers a sense of what your company is all about and help them understand its values.
Deep Connection
Influencing consumers to create a lasting impression over time is essential for any business with an online presence. The best way to do that is by creating an identity that they can understand, relate to, and trust. Your logo works in conjunction with other forms of branding and marketing, but it is also a powerful piece of the puzzle because it can be used to form an emotional connection with your audience.
Creating brand recall with consistent use 
Consistency is vital when shaping how people perceive your brand, so make sure that the look and feel of your brand remain consistent across all of its promotional material (marketing collateral such as brochures, advertising space, and social media posts). This will create brand recall among the target audience.
More Trust in the Brand
Logos are a great way to help differentiate your brand from competitors, but the more your customers know about your products and services, the more they will trust and like them. Consistency helps your brand gain recognition and erodes any concerns that people may have about using it after learning of its benefits or drawbacks.
More Potential for Word-of-Mouth Recommendation
If interested in increasing your online presence, you should incorporate a logo into all of your marketing materials and some other recognizable brand elements that can help you differentiate yourself from the competition. Logos can be used to make a better first impression with potential new customers, and they can also help with word-of-mouth recommendations.
More Innovation in Branding
While you may be creating logos that are consistent with each company, different companies have different marketing objectives, and using your logo to reflect those values will help you stand out as a designer who is more innovative than your competitors. When you are constantly coming up with new ideas for logos, it's easier for company owners to stay ahead of their competition when it comes to innovation and creativity in the industry as a whole.
Related Posts:
Conclusion
On a practical level, you are going to want your logo to reflect what you stand for as well as look great in print. At the same time, brand development should be approached with an element of flexibility.
A logo can help you gain recognition among new customers while keeping it fresh and exciting for long-term fans and followers of your products or services. The uniqueness of a logo should also stand out in the mind of customers when they are looking at it or listening to a commercial.
Making sure your logo is an effective symbol for your brand goes beyond aesthetics; it has tangible impacts on the success and longevity of your business. Therefore, it is essential to hire a company like Social Idea for designing the logo of your company.