Rebranding is the term used for a company that is changing its branding. This can be for many reasons, including but not limited to a change of image, new leadership, or merging with another company. 
If done correctly, it can impact the business in a big way. However, the opposite can also be true. Some companies have completely ruined their branding with a wrong rebranding attempt; others have succeeded with their brand even after a disaster!
Thus, we are here to share some rebranding strategies so that you can win the market with rebranding. 
Rebranding Strategies for any Business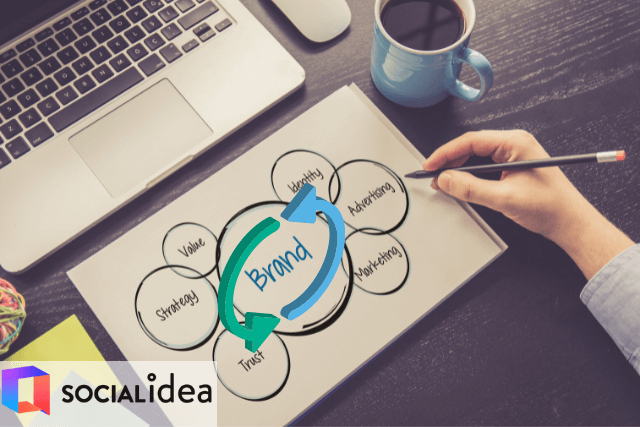 Ask for audience why they like your products or services
Often when we work on our presentation, we forget about the most important thing, our audience! Ask them what the core reason is that they love what you have to offer. This will show you exactly what the interests of your audience are and what should be the central idea or theme for your rebranding. 
Logo must be naturally beautiful!
When designing a logo, pay special attention to the typeface, color scheme, and layout of all items. The worst thing that can happen is that your audience won't even feel like your logo has anything to do with your business!
Avoid focusing on only one aspect of your brand!
Make sure you focus on as many aspects of your branding as possible; for example, if you're a real estate organization, cover everything from packaging design and all sites to social media marketing. This will make everyone feel more connected to the brand and help create a strong image.
Do not change your branding to something completely different!
It's essential to keep some aspects of your branding the same, as this is what makes your audience feel good about their decision to work with you. For example, if your colour scheme has consistently been pink and purple, it would be inadvisable to change it to yellow and blue. You should only change certain areas of the branding, such as colors and fonts, but the overall theme or image must stay the same if possible!
Make sure your company is ready to progress!
When rebranding a business, you have to show that you are determined, creative, and ready for the future. There has to be a solid reason for rebranding, whether poor reviews or a bad economy. You should also be able to show that this will not affect your business negatively in any way! 
Be bold and think outside the box!
Rebranding is no easy task, but with the right amount of planning, creativity, and boldness, this can very quickly succeed. Show that you are not afraid to take risks and ready to think of new and exciting things. The last thing that you want is for people to think, 'why did they do this?'
Have a plan!
Planning a rebrand can be very intensive and be drawn out over a long period. It's essential to have a solid plan in place before you start your Rebranding, significantly if they will be costing you money. An excellent way to show that you have a plan in place is to look at your sales and profits before and after the change. 
Be careful to use words that your audience will understand!
If you can explain everything in simple language, the mother tongue of your audience will be better, it will make things much easier for everyone involved! It's also essential to have a presentation that explains everything step-by-step just in case people don't understand.
 If you're doing this professionally, we would suggest hiring an agency like Social Idea as they are professionals and will implement strategies for your business. 
Also See: Best Branding Agency in Hyderabad
Get your employees involved!
People love being included in the things around them, and getting your employees involved in the rebranding process will help them feel a part of it. This will also give the sense that they are working with the company because they want to, not because they have to.
Be realistic when planning!
Don't set unrealistic expectations just because you think it's right at that very moment. You must do your research in advance and ensure that it is an achievable goal. If, for example, you have a goal that you want to be nationwide within three months, then it's probably not a good idea to rebrand! 
If you have a proper plan and strategies, in-built ground, and resources, then you should announce such goals. Otherwise, when you will not be able to achieve it in three months, you will get a negative impact on branding. 
Related Posts:
Conclusion
Overall, effect of rebranding can be very positive or negative but what's important is that you do it right! Just make sure that you have a proper and proven plan in place, and always remember to listen to your audience! 
Rebranding can be a very stressful process, but it is guaranteed to pay off if you put in the effort. Therefore, hiring an expert company like Social Idea will be your best choice.