Great achievements happen from a small start. We all have heard and some have experienced it. Any business has to be started then to develop the same ideas has to be put forth, select them, bring into action and grow. This is how an organization can successfully grow into a business empire. 
To make this even more interesting and perfect, many of us choose brand-building agencies to boost our company to high levels. One of the easier and effective ways to grow in this digital era is through brand-building agencies. As these agencies have much expertise in this field, they make sure to provide the utmost quality service.
Are you wondering where to find the best branding agencies? Don't worry we are here to help you out. Here, we are listing out some of the best brand-building agencies in Hyderabad, India. Isn't this amazing? We have so many choices to choose from. Then let's get started with the some best choices.
List of Best Brand Building Agencies in Hyderabad, India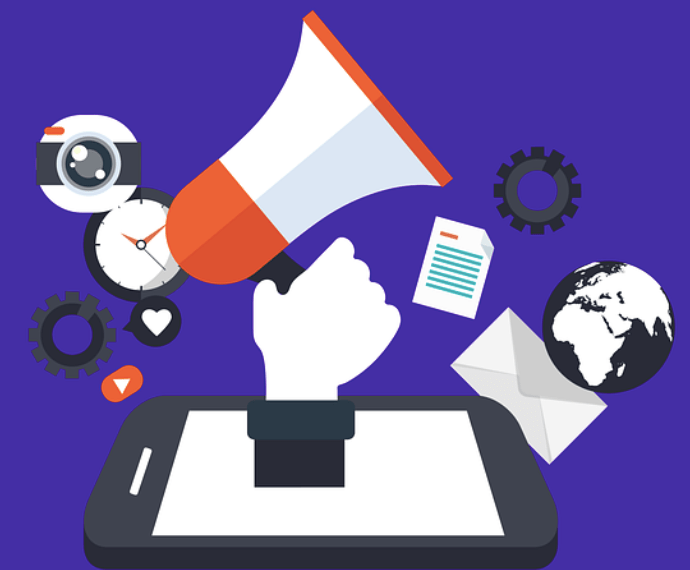 #1 Social Idea
The core of the digital performance is here. Social Idea is one of the best brand-building agencies one can ever find in Hyderabad. It has the most suitable environment and skilled employees for every challenging task we get. 
Some of the customers who are happily satisfied with Social Idea are Fever 94.3 FM, Sugna TMT, wall Decorator, and many others. Social Idea is the Best Branding Agency in Hyderabad.
Services provided by Social Idea
At Social Idea, professionals like to present your brand in the most attractive and in the easiest communicative way to your clients. Hence, they shall make sure to use thoughtful dialogues to target your audience in a unique way. 
Nowadays, physical marketing is very rare and old. Since social media has made a mark in the market everyone has opted for social media marketing, and it is one of the fastest ways to reach out to clients. Many of the buyers opt for online websites to buy products rather than coming out in search of it.
In the field of marketing, relationships between the clients and other brands are very essential. They are who better can understand your prospects other than us. Social Idea has the best inbound marketing team and can assure to turn your prospects into clients.
Strategy Planning and Consultancy
At Social Idea, professionals take the guidance of experts to plan any strategies related to brand building. Some of the strategies which are planned can only be applied once and if it has to be used again then it has to be upgraded or changed as per the situation and continuous guidance is required for the same.
Getting to have full control over the advertisements and to make them appear whenever necessary is quite important to any organization. At Social Idea, one can avail of this benefit with such a small price.
One of the most successful services one can get is video production through Social Idea. Who doesn't like to watch a video and get information through it? Thus, Social Idea have come up with a new way to improve brand building through video production.
There are numerous services provided by Social Idea. For more info please visit www.socialidea.in
#2 Dexze
Dexze is one of the most rated brand-building agencies. It works strategically through every project, has an insight-driven experienced team that helps to come up with creative ideas across a wide range of categories. At Dexze, professionals always tend to have creative work in our organization and conduct global campaigns. For more information, please reach them at www.dexze.com
They believe in "A good design solves a problem and a bad design will create one" 
Services provided by Dexze
Once you choose us to be your brand building agency we shall make sure to look after your branding and design, digital marketing, development, advertising, various event planning, content creation, photography, and so on. 
#3 White Thoughts
White Thoughts have never failed to take risks and achieve the goal when it comes to the brand building of a client. Having bold stances is what separates us from other companies. White Thoughts passionately tries to resolve all the issues with utmost logical solutions which not only should help for the problem but should be able to resolve all the future problems too.
White Thoughts provides full-fledged services such as branding, advertising, digital marketing, films, photography, and so on. Furthermore, we assure to take your company to new levels of success in a very short span of time. Creative thinkers at White Thoughts can make your brand shine and stand ahead from other organizations. For more information,  please visit www.whitethoughts.in
#4 Cognisense
Cognisense is also one of the most preferred brand building agencies in Hyderabad which helps the brands to realize their own potential and create strategic solutions for all the issues faced.
Cognisense  has explored and have reached out to different entities and some of those to which its clients belong are Automobile, Telecom, Mobile, Cements, Tiles, Paints, Agri, Electronics, E-Commerce, Home Needs, Liquor, Retail, DTH, Financial, Movies, etc.
Services provided by Cognisense
Cognisense offers various services to clients which include Creative Solutions, Advertising, Audio Visuals, Inbound marketing, Branding, Strategic Marketing, various Corporate Events, BTL Marketing, Experiential Marketing, Attractive Promotions, Point of Purchase, Digital Marketing, and so on. 
Cognisense is a team of 2000 passionate members who are professionally qualified and have great experience in brand building. For more information, please visit www.cognisensemedia.com
#5 Brandgear
Brandgear mainly focuses on startups and small business companies and help to grow into heights. It believes in working with you rather than working for you. Services that are provided are of the utmost quality which makes your prospect turn into clients in a very short span of time.
Services provided by Brandgear
One of the most successful and rated services provided by us is lead generation. At Brandgear, customers are offered by more opportunities to sell your products or services in a wide range of markets. Digital marketing is the most powerful tool which helps the client to enhance their presence in the market.
It looks after branding of the product, animation, media buying, UX/UI design, mobile applications, and so on. For more info please visit us at www.brandgear.in
#6 Divine Monkey
There are many brand-building agencies in Hyderabad, and Divine Mnokey tends to stand outside the box by working uniquely. Divine Monkey has the most proactive creative minds who are also branding experts, energetic who understand people requirements and work on its achievement.
Using advanced tools and software, Divine Monkey has overcome many challenges of clients and have crafted one of the finest brands in the city. . Divine Monkey included fun in creativity, value in services, and output with commitment. There are many satisfied clients and some of them are Kesari Fibers, Florin Baby, Scone Ceramics, Rollzone, and so on.
Value-added service provided by Divine Monkey
Divine Monkey wishes clients a burden-free working environment and hence, they provide every service related to brand building and some of them are brand consulting, strategy and positioning, brand naming and identity design, packing and environmental design, etc. For more information, please visit www.divinemonkey.agency
#7 Marks and Methods Branding
Indulging in both advertising and brand building, Marks and Methods Branding has come a long way ruling out all the rules. Marks and Methods Branding has a unique team where we come together to merge our ideas and grow with flying colors. 
Marks and Methods believe in practicality and functionality and work towards the goal until it is achieved.
Furthermore, Marks and Methods Branding mainly focuses on widening the audience for your products or services on a large scale. Customer experience is top priority for the company, and they try to maintain quality in any situation. Some of the happy customers are Inet Fiber, Sumedha Tech Services, Gastro Care Clinic, Meatjoy, etc.
Top services at Marks and Methods Branding
Their services include Branding for startups, Linguistics – Marks and Methods Branding is specialized in producing content in any language needed, applied technology, designing, marketing, and so on. For more information, please visit at www.marksandmethods.com
#8 Writer's Inc
Writer Inc is a growing creative brand-building agency that understands the financial lives of its clients and develops marketing strategies which benefit in every aspect of their journey. This proactive attitude has kept us moving forward and being one of the best brand-building agencies in the country. 
As time is money, Writer's Inc understands clients' complex busy environments and make design very effective to get results in a very span of time.
Some of the happy clients that are still with the Writer's Inc in the journey are LegalGrid, Krishna Enterprises, NSL Group, AMB Cinemas, The Farmers Pride, Aaryam Health Care, Hyderabad City Security Council, and so on.
Service provided by Writer Inc
Before building a brand, Writer's Inc identifies their true potential and identify them, brand strategies, brand extensions, rebranding, media, advertisements, digital programming, development of audience and persona, etc. For more information, you can reach us at www.writersinc.in
#9 Attroi
Branding is one of the most prioritized tasks any company has to conduct before it starts its journey. There are a number of startup companies and small businesses which need support from brand building agencies. Attroi being one of the highly skilled agencies come in contact with such companies and identifies their potential to work on their needs.
Services of Attroi includes branding, advertising, inbound marketing, web designing, digital marketing, UI design, production, photography, and so on. According to Attroi, brand building is the most important aspect of any business irrespective of small or large business, B2B, retail business, etc.
One of main services provided by Attroi which are widely popular is digital marketing, where it has proven to be one of the most useful and easiest ways to build any brand in a very short span of time. Attroi is here to help you out. Let us know your needs. For more info please visit us at www.attroi.com
Some of the happiest clients of Attroi are Dream Valley Resorts, CraftnNCraft, Dr. Gowds, Homeplus, etc. 
Related Posts:
Final words
There are a number of brand-building agencies in Hyderabad in which we have chosen a few of the best agencies and presented them in the above article. Every agency has their own unique method of building a brand and has their own way of approaching it. 
Social Idea is also one of those esteemed brand-building agencies with a top rating in Hyderabad. With the help of the expert team, Social Ideas has tackled all the challenges they faced in the journey with utmost confidence and continue to do the same. 
Then what are you waiting for? Social Idea's team is fully equipped and waiting to build your brand and get them to new heights. Call us today.