Building a real estate brand in India has become very effective these days and is believed to be the best and the most profitable way to attract more customers. Real estate branding falls under the broader umbrella of "real estate marketing".
It encompasses a range of activities, including strategic partnerships, creative advertising, online marketing, and content development. The best brands understand their clients and their community to deliver better quality experiences for both. 
Therefore, it is good to hire the best company like Social Idea to maintain your brand value. However, we are here to share some tips on how you can build a real estate brand in India. Let's start – 
How to Build a Real Estate Brand in India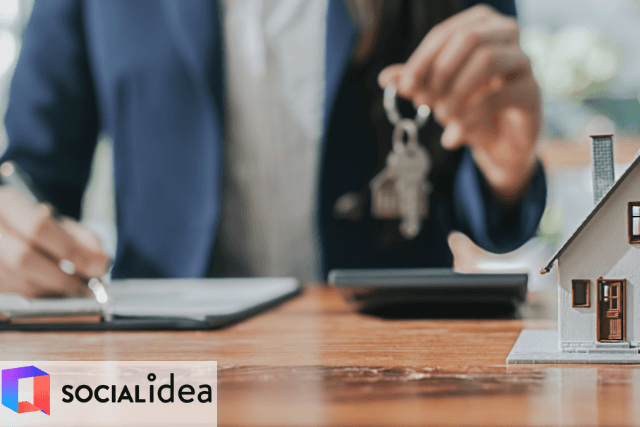 Promote on the internet
The Internet has become one of the most accurate and swift ways to promote a brand. The first and the foremost step towards building a real estate brand is advertising it on the Internet. 
Promoting your product online will not only bring in more eyeballs but also get more traffic through search engines. This way, your prospective customers can easily find out more about you. 
After all, that is why most people are now using their mobile phones for buying products, services, or anything else.
Build an online presence
The second option to build a brand is to develop an online presence. Create an online website that needs to be professionally designed with influencing content to represent information about the company and its services. The site should also have a few links that allow people to get navigations or purchase guides.
Develop a mobile app for your real estate brand
An app is the one thing that would make your brand reaches the customers directly on their mobile devices. Customers can instantly get information about the latest offers as well as can immediately connect with the support system when they require it. Thus, this is the best way to increase brand recall. 
Furnish a business card
A business card can be one of the most valuable items to build a real estate brand in India. It is an essential item that virtually any company or organization should use to promote its brand.  After all, the more cards you have, the more people will come in touch with you. So, make sure that you do not miss this critical step!
Print an announcement for your brand
If your company is new in the market, you may not have any other choice and can opt for printing an announcement to let people know about you. Please put it on a post near your office building and make the announcement visible. Try to print the information on a board or paper big enough so that people can easily read it!
Make use of word of mouth tactics
Word of mouth is an excellent method to build a real estate brand in India. If you want people to know about your services and company, ask your customers to spread the word around. A lot of people can quickly be informed, and you will surely get more attention to your brand!
Also See: Best Branding Agency in Hyderabad
Use digital marketing strategies
Take advantage of digital marketing strategies such as investing in paid advertising on the internet or social media accounts such as Facebook and Twitter. These have become very effective in recent times.
If you have a website, make sure that it ranks high in the search engines. The network of such social sites can help you reach out to millions of people and get your brand heard!
Make use of traditional marketing techniques
Real estate companies usually forget traditional marketing techniques. However, they can be beneficial to building a brand. Take out ads in newspapers, magazines, and other publication houses that reach many people. Pay for both radio and television advertisements as well. These are great ways to get people's attention!
Promote with discounts
If you have new or other products to offer, find out about a promotion or a discount. Believe it or not, no one wants to buy something for a too high price! So, give them some incentive, and they will buy! This is also true for your real estate brand as well. 
Compete with brands from different countries
Compete with other brands from different parts of the world that may be established in the same city or even across countries. This will attract many people, and your brand's visibility will increase. It is a straightforward marketing technique that may work in your favor!
Related Posts:
Conclusion
India is among the most sought-after destinations for real estate investment. Its vast population, boundless opportunities, and growing middle class have made it where many forward-looking real estate companies prefer to expand their business. The myriad possibilities for further growth coupled with imminent changes in the market make India a great destination for real estate investment.
The above tips will help you to build your real estate brand. If still, you have any confusion, it is good to hire an expert in Brand building such as Social Idea Company.