Best SEO Services Company in Hyderabad, India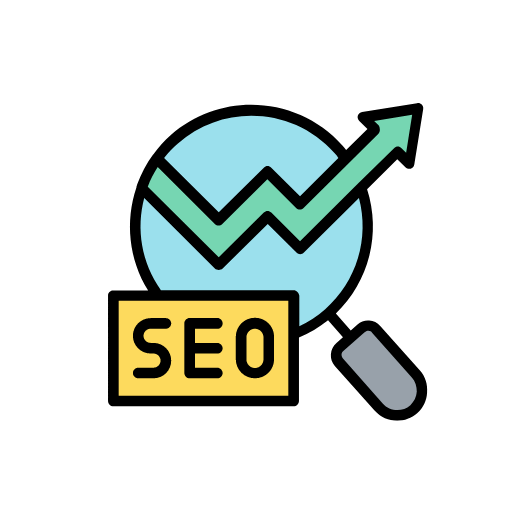 Social Idea is the #1 Choice for SEO Services in Hyderabad, India.
Nowadays, there are many ways to promote a business and a very less chance of being unsuccessful. Any company can reach out to its clients in a fraction of a second with the help of the Internet and websites. Websites have been playing a very important role in the field of marketing and have taken it to newer heights than ever.
However, to run these websites SEO (Search Engine Optimization) companies are very essential, and finding the best SEO Company in Hyderabad is a very difficult task. SEO companies help us to modify, design, and maintain our websites which is a crucial task. Though there are numerous SEO companies in Hyderabad, we at Social Idea have always been unique and on top of our field for many years.
Social Idea is one of the rapidly emerging companies acquiring numerous clients through our team's hard work and dedication towards the goal. We at Social Idea truly care about our client's digital performance and hence, we try to bring newer and unique things to the table. We are a huge team consisting of well-trained content writers for the websites, out-of-the-box thinkers, team leaders, and experienced experts who help us in every way possible.
At Social Idea, we encourage our employees to think out-of-the-box ideas and come up with innovative results. Are you wondering why Social Idea is the top SEO company in Hyderabad? Then you are in the right place. In this article, we shall see some of the reasons why Social Idea is the best SEO agency in Hyderabad. Then let's not waste time any further…let's get into it…!
Why Choose Us?
We at Social Idea have always accepted what comes our way and made it the most valuable asset and brought successful growth to the company in a very short period. We provide multiple services hence Social Idea has become one-point access to all our client's requirements. Handling all the difficult tasks and facing many hurdles we have come a long way.
Come on then, let us present you with some of the key factors on why one must choose an SEO agency in Hyderabad?
#1
We are one of the top-performing SEO agencies in Hyderabad providing multiple services such as Brand communications, Social media marketing, inbound marketing, strategy planning, and consultancy, content strategy, and creation, paid advertising, search engine optimization, web and app development, Email marketing, content marketing, video production, and UI/UX.
#2
Social Idea, consisting of highly skilled employees, we assure you that your brand shall stand on top in the market with our thoughtful dialogues, creative thinking, design, etc. As the internet is used so widely, the very minimum amount of time is required to know about the result.
#3
Our main motive and only goal are to make our clients happy and satisfied with our work and the result. Such a proactive attitude has made many clients recommend us as a top SEO agency in Hyderabad.
#4
Those who become our clients also get more services like research, including business research, competitor analysis, current state assessment, and keyword searching. This helps the organization to analyze the problem, create an idea and implement the same without any worries and errors.
#5
We have held back in investing our time and energy in new technologies. Social Idea always encourages and implements the latest technologies present in the market.
Our 5 Step SEO Approach
We work by combining different strategies that are ultimately aimed at achieving a single goal. The goal is to attract more and more clients to our client's business whether it is online or brick and mortar.
Meet Our Clients