You need to advertise your company, whether you run a neighborhood burger establishment, hair shop, or plumber.
And conversely, it is seen that performing local SEO is one of the best methods for achieving it. It eventually comes with making sure the customers think of your company first when they look to any comparable goods or services around them.
This frequently entails establishing entries, also known as structured citations, in the directories that your ideal clients are most likely to consult, such as Yelp, Foursquare, Google My Business, etc. We'll show you how to create local citations for your local business in this post.
Local Citations: What Are They?
Local citations are internet references to your business, either linked or unlinked, that include your company's address, contact details, and, in some situations, your website. An illustration of this is a Yelp business listing.
Do a quick Google search for "dry cleaners in your city" and take note of the first organic result. And, with this, the result that you get, will indeed be a spoiler alert. Citations are often quite helpful for small businesses, especially for local SEO.
Top 5 Steps in Building Citations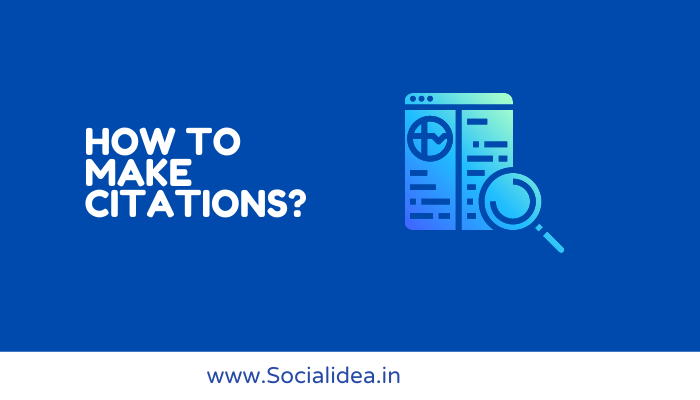 1. Join the data aggregators' listings
To be listed, many online business directories rely on owners providing their NAP (name, address, and phone number) directly to the website. Simply put, business owners and marketers do not have the time to submit the NAP of their organization to tens of thousands of websites.
Fortunately, data aggregators provide a simple answer to this issue. "Data aggregators are data mining tools that disseminate business information online," claims Advice Local. It is useful for gathering and exchanging information with several sources including your search engines like Google. 
To put it another way, data aggregators gather information on companies and then supply it to other websites. Popular data aggregators include Infogroup Foursquare Factual.
2. Send your NAP to regional and industry-specific websites.
You should publish your information to directories tailored to your industry after submitting it to the essential websites. For instance, if you are a home renovation contractor, you need to display your profile on the popular platform Angi, a home servicing corporate based. And, if you are a real estate agent, you need to connect to Realtor.com, and thus so on.
3. Look for Sending your NAP to significant websites. 
The next step is that you are required to add your NAP to important websites such as Facebook, Yahoo, Apple Maps, and Bing Places. Make sure these websites are worthwhile of your time and work before submitting your NAP to them.
You can do this by going to the websites and checking out the categories of businesses that are included in the directories.
4. Review Web Pages
Review websites are useful for citations. Check online review sites for information about your business, and make sure that all of the details—including the address, phone number, and website—are correct.
Search engines include customer reviews as a ranking element when determining the authority of a site. Customer review websites include, for instance: Influenster ConsumerReports Amazon.
Simply perform a search for your company on these websites to discover if it is already featured to increase your citations for local SEO. Claim it if you see your company there. Submit your company's listing with its accurate NAP to the website if it isn't already there and you've checked to make sure there aren't any duplicates.
5. Attempt unstructured neighborhood citations.
Blog postings, reviews, and articles about your company are examples of unstructured citations for local SEO. For this, you will need someone who cares and write well about your company. Though unstructured local citation building is a little more challenging than other structured local citation building. 
But, not to worry enough, as nothing is impossible in today's time. Utilizing Google to locate supplier pages is one strategy for pursuing unstructured citations. Many corporations have supplier websites that link to the businesses they or other businesses supply.
Simply compile a list of your suppliers and use the site search to discover if they have previously mentioned your company on their websites.
Related Posts:
Final Words
Still, not yet persuaded with the post?
Then you must catch up to the Google consumer survey that almost 18% of the local smartphones searched scrolled in searching within a single day!
Continuing to this look into the practical and economical strategies for improving the local SEO, you can use to build a strong citation profile based on your company initially. Put citation building to use as a component of your digital marketing plan.