There is constantly new information available on how to improve your website, regardless of your level of experience with search engine optimization. Finding the greatest knowledge, trends, and strategies for boosting visibility and growing your leads can be challenging, so I've compiled a list of our favorite local SEO blogs to make it easier for you.
List of Top Local SEO Blogs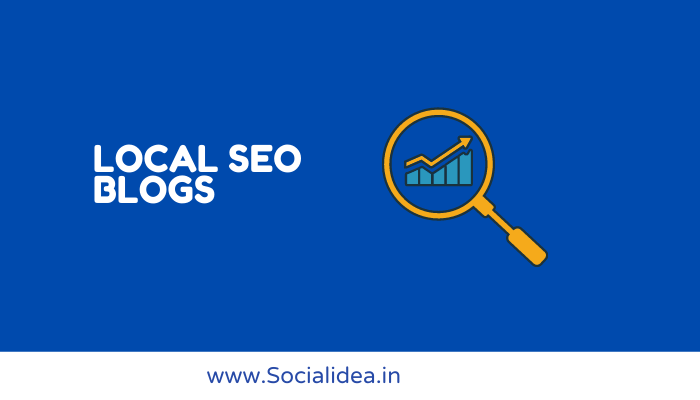 Scroll down to look deeper into each of the popular and well-known SEO blogs:
1. Ahrefs Blog
The Ahrefs blog, which is well-known for its extensive backlinks index, provides helpful advice on technical SEO, such as increasing page speed. There are still a lot of publications. on subjects like keyword research and link development, so they don't ignore the front-end elements of SEO.
2. Search Engine Journal
On Search Engine Journal, which offers news, guides, and how-to devoted to SEO and online marketing, there is a good mix of in-depth articles geared toward beginners and business owners who are just starting to make inroads into SEO and some more advanced topics geared toward digital marketing professionals.
3. Search Engine Land
The fast-paced changes in digital marketing can make it feel nearly impossible to keep up. Fortunately, Search Engine Land helps to simplify it a little. They are regarded as the 24-hour news source for the newest developments in digital marketing, including feature announcements, breaking news, and trending topics.
You'll find excellent ongoing news and information from the editorial news staff, as well as contributions from the top figures in digital marketing.
4. Search engine watch
Since the introduction of the first web search engines, Search Engine Watch has been publishing articles regarding technical SEO. Despite this, they continue to cover other e-commerce, social media, and content marketing-related issues.
Whether you're looking for information on Google algorithm updates or how to use social media to boost your SEO, their website is set up to make it very simple to find the topic you're looking for.
5. Search Engine Roundtable
Some of the most fascinating and significant threads from search engine marketing forums are collected by Search Engine Roundtable. You should spend some time here if you want to stay updated on the news and conversation taking place behind the scenes.
The blog at GatherUp is a veritable gold mine of information about online reviews, and it serves as a forum for creators Mike Blumenthal and Aaron Weiche to share their knowledge.
6. GatherUp's
GatherUp's blog is extremely review-heavy, so if you're searching for insights and updates on reputation management, it should be one of your bookmarked sites.
Nevertheless, the GatherUp team doesn't hesitate to dive into timely news stories or venture outside the realm of their product.
7. Moz Local
The Moz Blog is a fantastic tool for online marketers, packed with original research, insights, and tactics for SEOs to use. Whiteboard Friday, a regular post on the larger Moz Blog that inspires seasoned marketers after each week, is one of its immensely beneficial features.
Regular in-depth analyses of particular local marketing niches are published by Moz's Local SEO department.
Miriam Ellis, who frequently gives never-before-seen ideas and tests strategies to assist local businesses and marketers alike, is mostly in charge of this part. Additionally, insights are provided by local SEO professionals Ben Fisher, Dana DiTomaso, and Tom Capper.
8. Sterling Sky
Sterling Sky has access to a fantastic pool of local SEO specialists in addition to its founder Joy Hawkins, Colan Nielsen, and Carrie Hill who all contribute to Local U and Local Search Forum.
On their blog, which is commonly used to dispel myths about local SEO, Sterling Sky shares their tests in possibly the best possible way. Coming to the point, one most common topic being asked by the users, is "do the services help to impact the Google my Business ranking to a great extent?"
Additionally, you may find tutorials, up-to-date news articles, and a brand-new '20 Questions series on the Sterling Sky blog, which aims to introduce readers to the team.
Related Posts:
Final Words
Hopefully, you now have a solid grasp of how local SEO functions. Still, if you are interested in learning and grabbing the opportunity in learning, you can connect with the blogs and keep learning and grow wiser. 
Are you excited and thrilled to dive inside the local SEO insights and know all in detail? You are only a step far. Keep connected with the SEO experts and sooner get the right assistance. Increase Your Traffic and Leads With Our Indian SEO Optimization Experts' Assistance.
Regardless of your company's marketing goals, contact SEO professionals who can help you connect with customers and increase website traffic. These newly hired professionals are dedicated to offering marketing services that are results-driven, including first-rate customer support, SEO, SEM, and content optimization.