Any business must prioritize branding as a key task. The process of building a brand is lengthy and complicated. Thus, there are many creative branding agencies in Mumbai and other areas of the world to ease this complexity.
Mumbai is currently regarded as a branding hub. The businesses in this area are technologically sophisticated, aware of their client's needs, and aware of how crucial it is to actualize their clients' visions.
Here, is the list of the best branding agencies in Mumbai, as follows:
Top 10 Branding Companies in Mumbai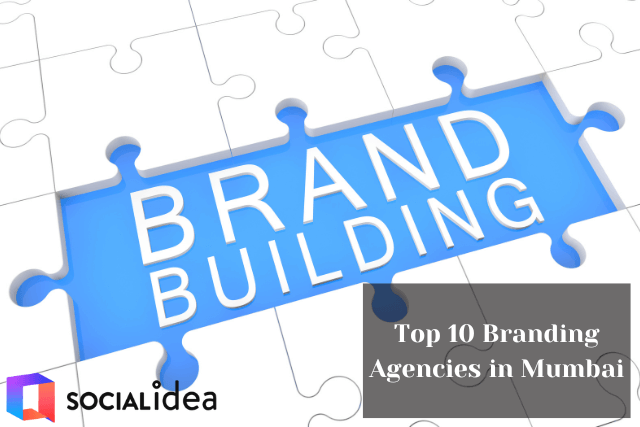 1. Yellow Fishes
Yellow Fishes, a leading branding firm, creates brands with a purpose. For more than 7 years, Mumbai-based Yellow Fishes has partnered closely with some of the most popular corporates and startups around the globe.
It is a worldwide resource that provides complete branding strategy and design services for solving issues. It is a company committed to producing work with value and meaning.
2. Social Idea
The second branding agency is called Social Idea. It consists of a team of highly skilled copywriters, content producers, designers, marketing specialists, and technological experts.
A group of highly skilled copywriters, content producers, designers, marketing specialists, and technology professionals make up this team.
It offers a one-stop shop for product creation services such as naming your business, brand strategy, visual identity, mobile app development, website design, user research, digital marketing, SEO, copywriting, campaign concepts, and campaign visuals.
3. Vyas Giannetti Creative
Preeti Vyas founded Vyas Giannetti Creative (VGC) in 1997 to transform the market through innovative communication strategies and strategic integrated design. Today, VGC is one of India's most renowned and sought-after branding agency in India.
One of the best branding and advertising agencies in India, it has gained the trust of some of the biggest names in Indian business by implementing strategies that produce superior returns on branding and communication investments, adding value through design, and creating value through branding.
4. Collateral
Fourth on the list of branding agencies in Mumbai is the leading brand marketing and creative design agency called Collateral! It aids their clients in discovering insights and locating the precise needs of customers.
It constructs a branding strategy and brand universe for its clients only after doing thorough research. This comprises corporate communications, re-branding, brand promotions, word marks, and logos.
5. Libcom
Libcom was established in 2015 to work more closely with clients on establishing brands and fostering expansion. In just four years, it has been effective in creating and implementing strategies that have aided brands in raising their standards, expanding, and creating cultures.
It is a branding agency, possibly one of the few in Mumbai, that combines analytical thinking with the quirkiest ideas. It aids companies in identifying their distinctive selling point, a feature that might draw customers to their establishment.
6. Leo9 Studio
Leo9 Studio is a UI/UX design firm with offices in Mumbai, India; NJ; and California, USA. It combines art, technology, and business to foster growth and create amazing user experiences. Behavioral scientists and neuromarketing specialists work together on it.
The company has expertise in diverse fields, including brand development, building product strategy, brand user experience, user interface design, technology development, neuromarketing, and building an SEO-optimized site.
7. Oh! Design Studio
Oh! Design Studio is a Mumbai, India-based integrated branding, design, and digital agency that was founded in 2006. OH! Design Studio offers 360-degree creative services for launching new brands, rebranding, internal branding, and online marketing, from brand strategy to brand awareness on online and offline channels.
It specializes in digital marketing, strategic design, and branding. Their offerings range from providing digital branding to environmental graphics, creative in-built design, responsive websites, e-commerce portals, and building digital strategy.
8. Jigsaw
Jigsaw is a strategic brand consultant whose main goal is to help your brand expand your business. Among their primary services are brand management, communication design, brand, and marketing strategy, and consumer research and insights.
It serves as a brand partner, assisting businesses with ongoing brand management and monitoring. Their team of specialists, which includes experts with over 20 years of experience in the domains of research, branding, marketing, and design, is dedicated and passionate.
9. Arabella
Located in Mumbai, India, Arabella is a full-service branding firm. Its goal is to support entrepreneurs by providing startups with affordable access to top-tier professional branding services.
It creates meaningful, attractive, and distinctively perceptible brands with a thorough understanding of human psychology, supported by in-depth strategy and insights, that stand out from the competition, create the desired perception, and remain at the forefront of their audiences' thoughts.
10. Water Communications
A full-service advertising agency, Water-The life force of brands-offers a diverse, integrated range of advertising solutions to ensure a break-out strategy and creativity for brands. It is founded on three mantras:" No tall claims," "No hyperbole," and "No exaggeration."
It creates brands that are well-known worldwide. A 360-degree brand campaign expert in TV, print, outdoor, design, digital, and social media, it is a completely integrated advertising agency. As a full-service independent agency, it collaborates with brilliant individuals to help your brand grow.
Related Posts:
Branding Agency in Bangalore
Bottom Line
As we can see from this list, each business provides somewhat comparable services to help businesses expand, but each one takes a different method of doing so.
Like humans, these top 10 branding agencies in Mumbai offer a variety of viewpoints and can support a brand in a variety of ways while still pursuing the same objective.
Which of the companies on this list, in your opinion, provided the most distinctive service?