In this modern age, there are millions and millions of organizations that are into selling products which may be in the form of physical things or non-physical products such as technical stuff, etc. Commonly, the things that are being sold must have a good design and an attractive way to present themselves. Before buying any item it is obvious for any customer to know the things or the purpose thoroughly.
Every organization that manufactures products may not afford to take the chance of advertising their product as they are limiting the opportunities. A well-versed organization always hires an Ad agency to take care of it. This helps the product to be seen from the consumer's point of view and has a higher chance of making it successful.
Thus, Social Idea comes. It is one of the best Ad agencies in Hyderabad into the picture. There are numerous Ad agencies and clients always prefer Social ideas over others. 
We at Social Idea are always humbled by our clients' decisions but we do want to showcase why we are the best Ad agency in Hyderabad. For more information, please visit www.socialidea.in
In this article, we shall see facts on why we are the best Ad agency when compared to other companies. Come on. Let's get started…
About Social Idea
We are one of the top advertising agencies in Hyderabad who are into advertising digitally with advanced software and ensure to take our clients to new successful heights. We have been in this business for a very long time.
We have been tackling all the difficulties with proper assessment and by not directly jumping to conclusions. Firstly, we do proper evidence or research. We have a proactive and challenging team that can come up with mind-blowing ideas in a short period.
"We are our competition" and always like to challenge ourselves from our previous work which enables us to perform better than before and swiftly. This not only helps us in self-growth but also to find a way to think more effectively.
What is an Ad Agency?
An ad agency is a separate entity that is hired for an organization's promotions which can be made through paper or digital advertising. Ad agencies take full control over all the advertising or marketing stuff that has to be carried out by external agencies. Numerous tasks can be carried out by Ad agencies such as graphic designs, software development, and so on.
What Makes Social Idea The Best Ad Agency?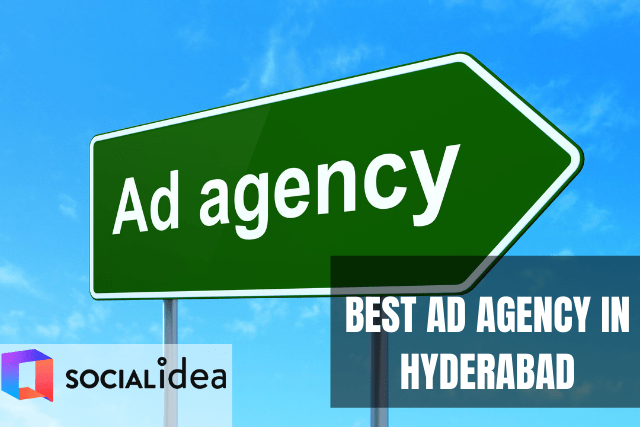 #1 Experts in what we do
We have been successfully working in this segment for almost a decade and we still keep on learning new things. We hire some of the best-experienced employees in digital marketing. This not only helps us to get better at what we do but also get experience and advice on what we have to do.
#2 Digital advertising
We are witnessing a digital era and as time moves, we have to keep updating ourselves with it. Hence, we believe digital marketing is the future and we are one hundred percent involved in it. Digital advertising is much more efficient than paper advertising.
#3 Unique designs
When any client comes to us with their portfolio, first we examine all the possibilities and take that into action by approaching our creative design group. We always encourage ourselves to think outside the box to satisfy our clients' needs.
#4 Global advertisement
As we take advertising digitally we can advertise globally wherever there is scope for the product. Effective advertising must not only inform the customers of the product but also should be able to answer their common questions and we believe we are into it for a long time.
#5 Total transparency
We are known for honesty, sincerity, and main transparency in our work. We never break our practice to keep our clients informed about the ongoing process and the results expected from it. This helps the relationship between us and the customers.
#6 Low-cost consumption
We always believe that our work should speak not just words. setting up an Ad agency in your firm would be must costlier as one has to hire the required manpower and at Social Idea we have already kept it ready for you.
#7 Unforgettable ads
Before presenting an Ad one must make sure that the way it is being presented must remain in their heads and must become a role model for all other similar ads. We have been presenting such ads to our clients and have never failed to amuse them with our uniqueness.
Our workflow
Though there are countless companies to go with, we are still the best ad agency in Hyderabad. This is pure because of our creativity and hard work. When a client chooses us to be their Ad agency we are not just an external agency but we consider ourselves as part of the company. This helps us to go ahead with building our own company. 
At first, we analyze the product and see its scope and where and all it can be implemented. Later the creative minds shall decide on other factors that can be implemented in this. So that it can attract an audience from all around the globe. 
We let all the ideas pitch in and combine them to form a more effective one. Then we let our clients decide all the platforms on which this has to be presented.
We always find a way to showcase our clients' products in any challenging market and get them enough audience and an opportunity to participate in the competition and win with flying colors.
Related Posts:
To sum up
We are one of the best advertising agencies in Hyderabad and have always given our best when it comes to advertising. We work day and night for the success of our clients and we are proud to say that there are many happy clients around the country and keep sending others who need our creativity. 
Are you looking for one of the Ad agencies? Yes, then, call us today at +91 9160 777000 or know more by mailing us the query at info@socialidea.com.