We all know how social media has grown at an exponential pace in the recent past. The growth of social media in India has been nothing short of phenomenal. At the same time, with more and more users signing up for different social media platforms and new social media platforms coming up, the job of social media marketing is becoming increasingly complex. 
Therefore, it becomes important to be aware of and make use of several social media marketing tools and software, to make your marketing strategy cutting edge, effective, and efficient. You can also hire expert service providers like Social Idea for the job, who make use of the latest tools and applications to drive results for you. In fact, Social Idea is one of the leading social media marketing companies that you can opt for. 
So without much adieu, in this article, let us tell you about the top social media marketing tools and software that are available out there. 
Top 5 Social Media Marketing Tools and Software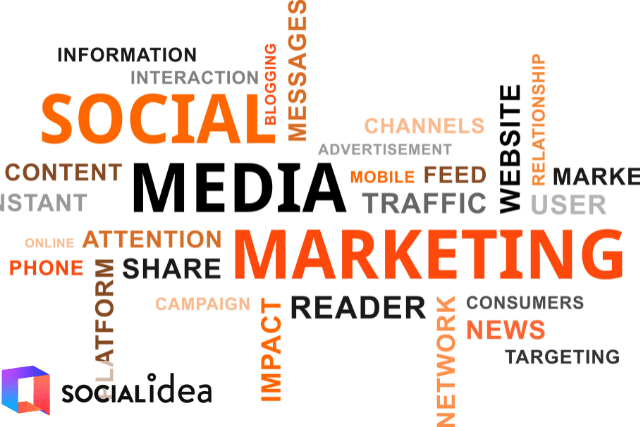 1. HootSuite
Hootsuite is one of the most popular tools when it comes to social media marketing. We all know how managing multiple social media platforms together can lead to utter chaos. Here's where Hootsuite can play an important role. Hootsuite is an integrated tool that helps you bring order to this chaos. 
Further, the tool not only helps you design and launch social media campaigns for different platforms, but it also helps you track, monitor, and manage the campaigns. For example, you can handle the conversations with your audience on different social media channels, in an integrated way through Hootsuite. Now, how cool is that? 
2. Sprout Social
Sprout Social is one tool that takes you to another level altogether when it comes to social media management. It's a fairly advanced tool with some really cool streamlined social media workflows, which also opens up the opportunity for teams to collaborate and work on social media campaigns together. 
Further, with Sprout Social, you get a wide array of in-depth insights on your social media campaigns, so you can evaluate the performance and keep growing consistently. No doubt, leading brands such as Shopify, Purdue University, Subaru, Zendesk, and others deploy Sprout Social for social media management.
3. HubSpot
HubSpot has been one of the oldest social media management platforms, which has managed to stay relevant and continues to add value to its clients through contact innovations and market-leading offerings. No doubt, Hubspot is one of the best when it comes to driving the actual business, i.e, the tool helps you convert the leads, in the best way possible. 
In addition, you get some cutting-edge analytics for your campaigns on Hubspot's integrated dashboard. The best part is that you can sign up on Hubspot for free, and start using the platform right now! Hubspot currently has more than 100,000 active users, spread across 120 countries. So you know, it's a platform that you can trust! 
4. Mailchimp
If you are looking to put focus on email marketing as the core of your social media strategy, then you should look no further than Mailchimp. Mailchimp has been a market leader for a long when it comes to email marketing and has added some really cool features and offerings to its portfolio over the years. 
Mailchimp's platform is technologically pretty advanced, with the integration of AI-based tools. At the same time, while leveraging Mailchimp, at no point would you feel any clutter – the user interface is really great! 
Apart from designing high penetration marketing emails and automated messages, you can also use Mailchimp to design targeted ad campaigns, and build landing pages – all backed by AI and cutting-edge analytics. 
5. Zoho
Zoho is one tool that has taken the social media marketing space by storm in the recent past. The software has grown up the popularity charts, thanks to its wide range of services and an integrated, easy-to-understand, and easy-to-use interface. 
With Zoho, one can schedule an unlimited number of social media posts, manage multiple social media networks and channels simultaneously, track conversations with audiences and clients, and at the same time, measure the performance of all of this from one single integrated dashboard. Isn't it all that you wished for?
Related Posts:
Takeaway
As a social media marketer or someone who wants to venture into the field and leverage social media, one should understand that in today's day and age, with the kind of influx that social media is witnessing it is impossible to leverage it to its full potential without the help of these tools and software. 
These tools not only make your life easier but also unlock for the business limitless opportunities, which you could otherwise never leverage. Therefore, it is important to make use of these tools as an integral part of your social media strategy. If it sounds like too much for you, you can always take the help of leading social media marketing companies, like Social Idea itself!