Today many people constantly communicate on social media than in real-time. The number of people joining social media platforms has been rising day by day and people are getting benefited with such platforms. Everything one wishes for is delivered or reached to their doorstep within no time and all this is possible through social media.
Marketing through social media is one of the most effective ways to build your business without having to pay hefty amounts to advertisers. With the help of social media marketing, your products reach nooks and corners of the world with the help of the internet. The power of social media has made the world revolve around it.
Identifying such capability Social idea has been working on such platforms for many years and has been successful in its ventures. We at Social Idea always believe in going the extra mile and social media marketing has always made us work hard and achieve our goals no matter what the task is. Thus, Hire experts like Social Idea and get enjoy successful marketing campaigns over social media platforms. To know more about us please visit www. socialidea.in 
Hence, in this article, we shall see some of the platforms which can be used for social marketing effectively. Then let's not wait for any further…Let's get going..!
Top 7 Social Media Marketing Platforms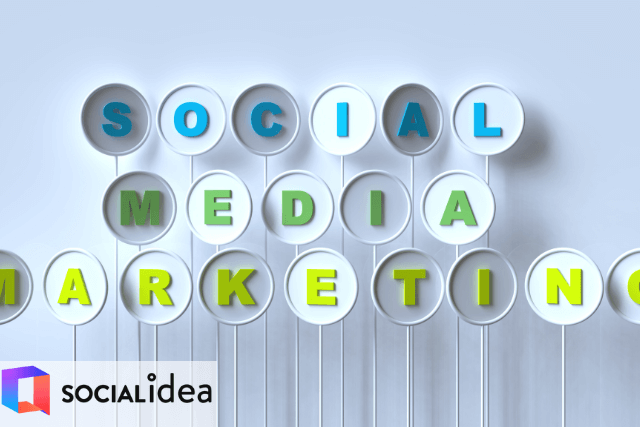 #1 Facebook
One of the most popular social media platforms of this generation is Facebook as there is no single person who has not been a user of Facebook. It is one of the highly used platforms with 2.27 billion active users which make it one of the highly recommended marketing platforms for any type of industry. 
One can target any type of audience based on age, gender, education, location, interests, job, and many other preferences. Facebook allows you to upload high-quality videos and posts too.
#2 Instagram
Instagram is one of the proud possessions of Facebook with a million active users daily. It allows the user to access many tools that can make your posts more effective and look attractive. One can even boost the brand name of the company with the help of posts and small attractive videos.
Instagram is one of the greatest platforms which can help us to be a part of recent trends and keep continuous communication with our followers and other clients.
#3 Twitter 
This is one of the highly used platforms by social activists such as economists, socialists, politicians, and other common people with 180 million active users. It has become the fastest way to send the news feed than news channels and the Twitter also allows the uploading of videos which is an add-on beneficiary for the news updates.
As users cannot type a page of information into Twitter, it allows them to share links to the page or a blog so that the readers can visit the page to know more about the news. These types of tools can make social media marketing more effective than any other marketing strategy.
#4 Youtube
YouTube is the most entertaining platform on comparing to all other social media platforms which have over 2 billion active users. This is the wider platform for your industry and the perfect platform to showcase the demonstration of the product and the culture of the any. 
By not only uploading videos to YouTube, one can also host videos on his/her websites directly from the platform. It helps to attract newer customers and the channel can grow as time goes on.
#5 Pinterest
The Pinterest platform is popular among people who have to present their company and their products in front of the audience and also if they want to buy then they can easily find a way to buy. There are four hundred million active users who are willing to buy whatever Pinterest as the platform provides descriptions on the side.
This platform will help users to sell their products, services, or even ideas through social media marketing. 
#6 LinkedIn
LinkedIn is known for its primary social networking site which is mainly used by professionals. It can be used mainly for B2B business marketing and can help the company to attract newer customers towards them. LinkedIn can also be used to update your customers and their interests and also helps to hire a new team if necessary.
Recently, it is also a good place for the recruitment process as well as selling learning courses. 
#7 Snapchat
Snapchat is also one of the highly used platforms for social media marketing as it helps to post photos and videos that can stay only for 24 hours and also helps us to post newer photos without piling the news feed. It is mainly useful in times of timely events, product launches or program.es of the products, etc.
Related Posts:
Conclusion
Several other platforms can also help us with marketing strategies. Social Idea has always believed in Social media marketing techniques and has benefited from them without a doubt. Hence we support you to be a part of this immense growth. Then what are you waiting for, call us today ___  or mail us on ___.