Of late, video content is the best form of marketing that dominates internet marketing. Any business that wants to succeed should make maximum use of video marketing to get business. Otherwise, your competitor will supplant, and you will be left far behind. The majority of enterprises use video as a marketing tool. It will help your content reach the right audience and hit the bull's eye. 
Video marketing is publishing videos on the business website as well as on YouTube and other social media channels to make the readers feel your presence. When the videos reach a maximum number of people, you can see an influx of new customers for your product. 
Even when a company publishes information through webinars, videos the method of spreading the good word about the company through videos steals the show. Whether you are trying to advertise it to push your products business to business or business to consumers, video marketing is highly effective.
Video marketing took birth in the '40s of the last century, but YouTube has highlighted its importance recently. Now every organization knows how to capitalize on this tool to stay in the market. Wyzowl's survey confirms that almost 68% of the customers want to know about new products through videos. 
Benefits of video marketing: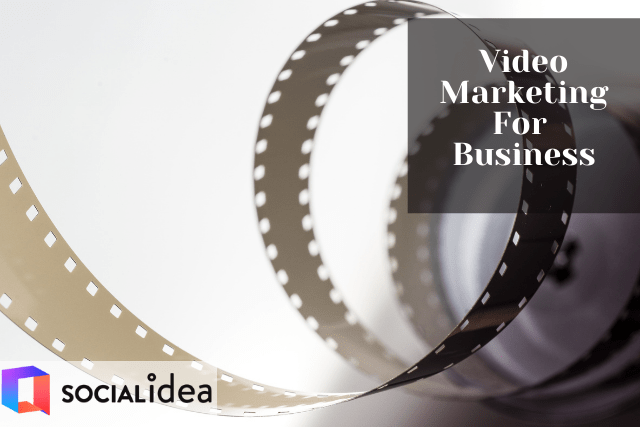 Among a lot of benefits of Video Marketing to businesses, there is some most avail of benefits that we are going to tell you. 
Customers understand the product better

: 
Videos are a better way to explain a product with its main benefits or features. It does work perfectly. Generally, visual media create a profound impact on the customers' minds and compel them to buy the product. That's why a customer likes to watch a video rather than read the packet or user manual.
Higher return on investment: 
The success of a video depends on content organization and the quality of the content. Even though making videos are time-consuming and costly, it is worth the effort. If once you have done with a high quality video that can grab the attention of the audience, surely you will get a high return on investment. 
Wordstream says that inserting a video on the landing page of your website will have a conversion rate of 80% than relying everything on beautifully placed words. When you send a video along with an e-mail to your prospective clients through e-mail can improve the clicking rate by 200%. 
Everyone would love to see short but engaging videos, and within seconds you can see your product's name down the marketing funnel. You are most likely to receive a call once they finish watching the video.
Better ranking in the search engine

: 
Google has always recommended businesses' video content marketing to boost sales. Videos can help your business secure better rankings on the search engine. It helps boost your image by 157% if you promote your business through videos. It fetches organic searches for your website, and you can reduce your cost for promoting your products through paid services. 
When you talk to the customers through videos, you will have a ratiocination that connects you to the customers instantly. Through videos, the prospective customers feel that you are conversing with them directly. Videos hold your attention for a longer time and help generate interest in the product.
Wrapping Up!!
Social Idea helps to generate attention retaining content for your business. The image creates a good impact on the readers. But videos make an even better impact because it captures the customers' interest appropriately. It multiplies the company's image on digital or social media. 
The main aim of video marketing is to improve product awareness, increase traffic for the website and thereby improve sales. Social idea company helps you create engaging content to improve traffic and conversions. 
Social Idea will present your products, highlighting their benefits to the customers. Testimonial videos help to improve sales and improve customer trust in your product.