In the age of social media, a brand must be approachable on the same social media platforms where its target customers are. Providing customer service on popular social media platforms such as WhatsApp, Instagram, Twitter, and Facebook is of paramount importance for a brand's success.
Using social media platforms for customer services is a simple and easy way. Consumers want support 24X7 on all channels of communication – be it on the website, a toll-free contact, or on social media platforms. It may feel cumbersome to handle all the queries but it's just a small price to pay when you are setting your brand up for success later on.
However, as a brand, should you invest in a customer relationship team solely focusing on the queries on social media? Well, that's something you can figure out together if you are going to hire experts such as Social Idea.
Why Should Brand Engagement on Social Media be your utmost priority?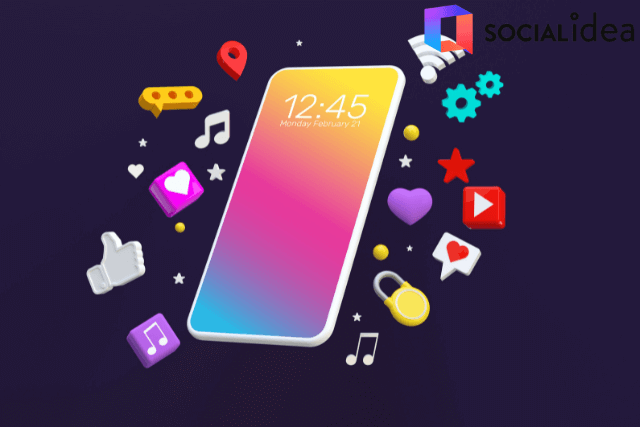 According to Statistics, many customers believe that if they receive a response early from customer service, it influences them to make a purchase decision. How cool is that?
As the world is getting its way around digital media, customers expect you to respond to them on social media. This is one of the best ways to directly engage with customers. In the long run, it can help in building loyalty and create brand recall whenever they would like to shop again.
So, how to do this right?
Setting up social media handles on every major platform
Be approachable and visible when a consumer wants to reach out to your brand. Advertise on your website that you are available on all the major platforms. If you are already using a live chat support feature on your website, you can use social media as your secondary channel of communication with your consumers.
Create a clear roadmap and a standard operating procedure
While addressing the concerns of the consumers, it is necessary to adopt a strategic approach to tackle their grievances. You can consult with an expert team's opinion like Social Idea, who can guide you to take the right approach & create a plan to tackle common queries.
Increase your brand awareness via social media customer service
Imagine a consumer researching different brands before making a purchase decision. They come across your brand's social media handle, enjoy all the content you create and notice how you answer your consumer comments on every post.
Do you see what they are doing? They are trying to engage with your brand, know about your products, and what kind of service you provide amongst the others. Without any additional money spent, you are attracting the right kind of new consumers by just ensuring you are catering to your current consumers' queries online.
Related Posts:
Conclusion
Imagine that you are doing this for the long run and watch your brand's awareness improve organically. For your brand to grow, you need to use social media as a tool to increase consumer loyalty and provide impeccable customer service. It is easiest to stay connected with customers and solve their queries immediately.