As everyone is aware, it is a digital era. Without making use of such technology, it is difficult to grow as a company. Digital marketing has been the best way to prove your brand's worth and it provides benefits within a short span of time. Every industry may not have such resources that can build its agency for digital marketing.
Even if it is done so, the company is limiting itself to an inbound digital marketing department. Social Idea is one of the companies that today's generation is looking to hire because of their modern and unique way of approaching challenges. This has not only impressed our youth but also some of the huge companies in Hyderabad and around the country. To know more about Social Idea, please visit www.socialidea.in 
Hiring a marketing agency has its advantages and benefits that can help you succeed in your goals in a comfortable time frame. However, the question that arises in every mind is how and on what basis.
Do not worry, we, at Social Idea, are here to help you out. In this article, you shall see some of the tips that can help you to hire the best digital marketing agency in the country. Keep reading!!
Tips on hiring a digital marketing agency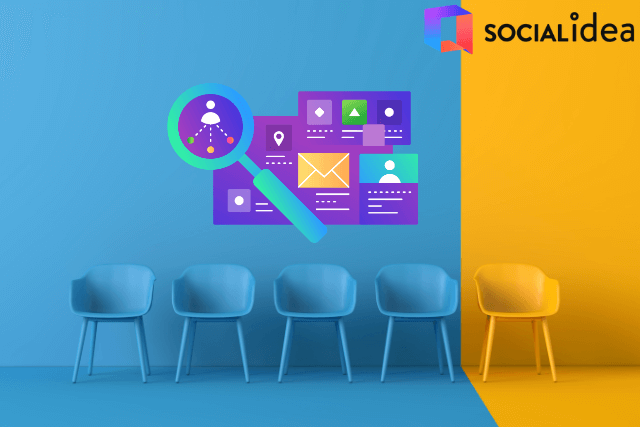 #1 Experience
It is one of the most important factors that one has to look at in the agency and make sure they are well versed in their field. Experienced companies are always capable of handling the situations professionally and calmly as they have been through such phases before. Also, they may have a deeper knowledge of how to resolve the issue. This quality helps the company to be stable and have confidence in its digital marketing agency.
#2 Know what they offer
Every digital marketing company present in the city may be different from one another and may offer different services which may not be required by your industry. Hence, one must make sure to go through their loss of services. Then, identify which service can help you grow and avoid unnecessary services which do not provide you the result.
#3 Reputation
Before hiring a marketing agency, it is very essential to go through their reputation by enquiring with other known companies or researching about them. This helps the company to make deals with a highly professional company and may not have any issues in the entire term. A good reputation guarantees a continuous flow of services to the company which is very important to achieve your goals.
#4 Price
Though every other factor is very important, pricing plays an important role in companies' expenses and one must be able to afford the agency before getting the benefits from the services. Therefore, finding a competitive price is very important.
It can help the company to stable even with an add-on expense. One must also make sure to know their pricing methods and way of payments for an easier flow of actions.
#5 Ability to Innovate
Innovation is the most craved factor in a digital marketing agency and the agency must be aware of how to use tools to make the work easier. Any agency must be able to at least follow the respective industrial trends to cope with others and find newer ways in that path to stand ahead of all.
Conclusion
It is always a challenge for companies to hire a digital marketing agency and such tips can help you hire a better one for your company. Digital marketing agency such as Social Idea will make sure to take your stress off and provide expert solutions for your issues. At the end of the day, the result is all that matters and Social Idea has never failed to be the best in its field. 
Then, what are you waiting for? Call us today and know more.